Looking for unique Balloon Designs for a Birthday, Special Occasion, or School Event?
We're glad you have selected us to help make your Family, Friends, and Guests feel Special.
Whether you're 1 or 101... Balloons bring joy to everyone who sees or receives them!
Think about it...
Close your eyes and think about a time you saw a balloon or received balloons.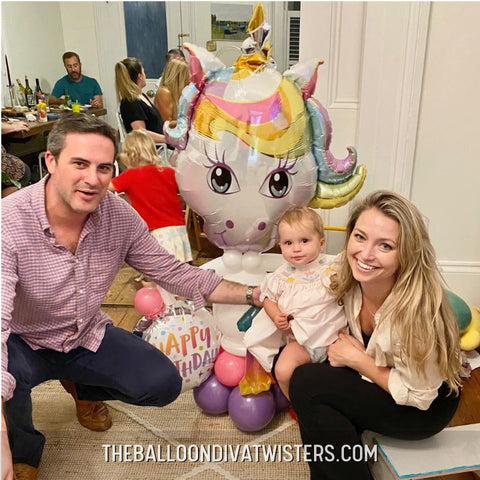 How did it make you feel?
Yeah... we can see you Smiling!
And that's why... We Enjoy Creating and Delivering Balloons!!!
Whether it's a Birthday, Small Family Gathering, New Baby, Get Well Soon, Welcome Home, or Graduation... Balloons create a fun and festive atmosphere for any occasion or event.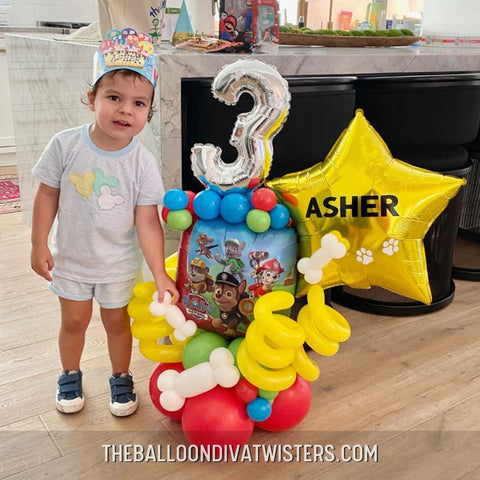 We Deliver Smiles Daily!!!
So what are you waiting for?
Let our Balloon Artists make the day memorable with Mini Balloon Marquees, Flower Balloon Bouquets, Balloon Animal Party Favors, Custom Balloon Sculptures, Balloon Twisting, & more.
Proudly serving Metairie, Kenner, and New Orleans, Louisiana since 2010.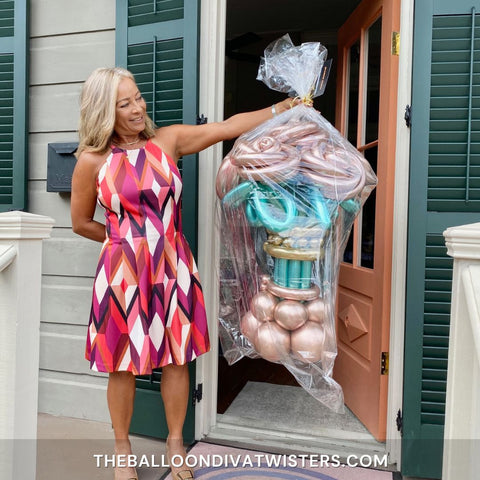 Balloon Flowers...
Flowers are beautiful! Balloons are fun! Send them two gifts combined into one.
Colossal Cupcake Balloon Sculptures...
Send them a Sweet Treat... Large Cupcake with Zero Calories
Mini Balloon Marquee Displays & Centerpieces...
We're ready to make your Party "POP" with Custom & Personalized Birthday Balloons!
Balloon Buddies...
Mini Balloon Columns - 3 to 4 Feet Tall... Indoor Balloon Designs
Custom Balloon Sculptures...
Let Family & Friends know you are thinking of them on their Special Day with Uniquely Twisted Balloon Art.
Balloon Animal Party Packs...
Want a cool party? Order Balloon Animals & Sculptures for your Guests to enjoy!
A few words from our Amazing Clients...

Regina K.
Mini Balloon Marquee
If you are looking for that gift to wow someone, I recommend using the Balloon Diva. Averi was highly professional and provided me with a photo at delivery. I will definitely use this company again for any of my future needs.

Rachel F.
Mardi Gras Balloon Bouquets
Wonderful professional reliable service. I Definitely recommend this balloon diva🤩.

Kimberly M.
Corporate Balloon Columns
Amazing customer service and quality products! Thank you Balloon Diva for making our event extra special.

Heather B.
Mini Balloon Marquee
The table marquee balloon arrangement I ordered was gorgeous and better than I could've ever expected. The netherite balloon swords were a HUGE hit with all the boys and they didn't break easily. Even with some aggressive sword fighting one remained in tact at the end of the night. I recommend the balloon diva for all your twisted balloon needs. Worth the cost!

Tu Q.
Large Unicorn Balloon Marquee
My balloons came out perfect , it was beautiful! Great service and very nice delivery driver. Highly recommend balloon diva for your next event !!

Jennifer B.
Princess Crown Balloon Marquee
Thank you for making my daughter's birthday extra special. Unbelievable and personalized ballon bouquet. They sent me a picture when they delivered to her and that was awesome!
Tulane parents add them to your list!